About the App
The Ghana Single Window is pleased to announce the availability of the new Mobile App for both Android and Apple products. Find all the tools you need to track and plan your Ghana imports and exports with ease. The must-have app for regular importers and exporters as well as shipping and clearing agents in Ghana's logistics industry. Track and plan shipments with tools just like you'd find on the Ghana Single Window website. Additional useful features make it even easier to keep track of your shipments on the go for enhanced efficiency.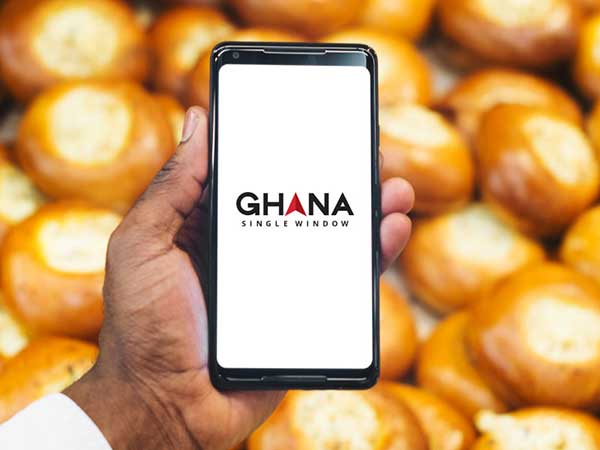 Key Features
Find all the relevant tools to plan and track shipments to and from Ghana, save shipment details for easy access in future,
get additional notifications via email or SMS for specific shipments and learn about the latest shipping trends with quick news updates

Get shipment details
– Current arrivals and departures tracker
– Flight and vessel arrival status checker
– Transit Cargo tracker
– AWB/BL information checker

Plan shipments
– HS code finder
– CPC search
– eIDF checker
– eMDA lookup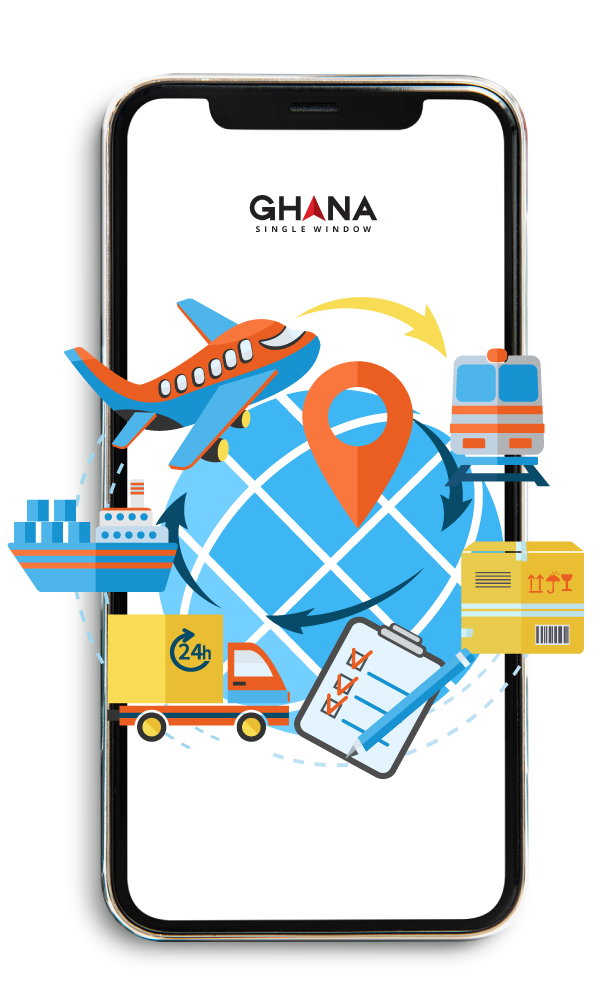 Check various document statuses
– eIDF
– BoE
– CCVR
– eMDA
– Vehicle duty
– UCR

Additional features
– Currency converter
– Customs exchange rate reference
– News updates
– Shipment notifications
– Saved shipments list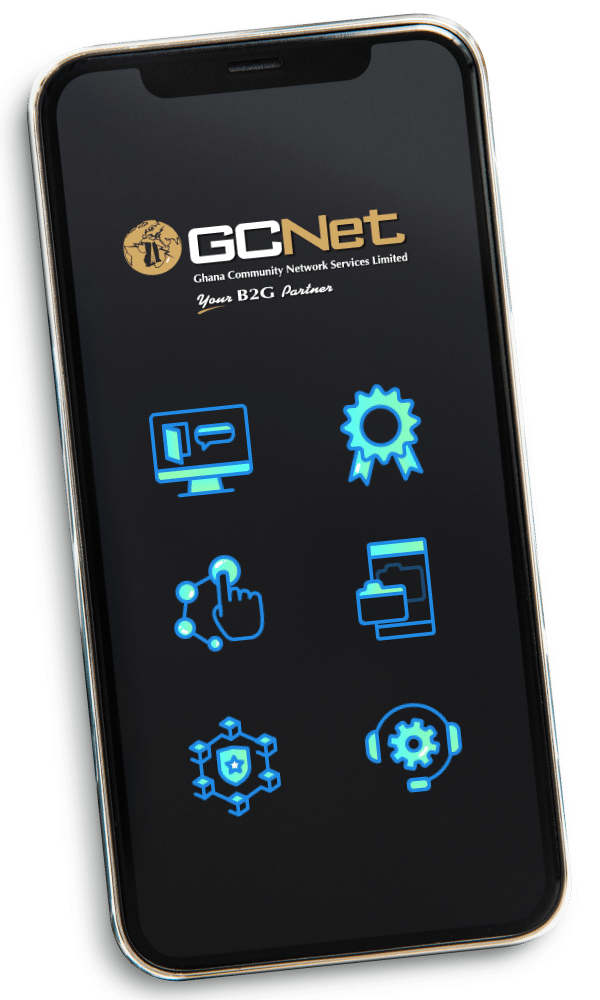 Ghana Single Window App
Pellentesque in ipsum id orci porta dapibus. Nulla quis lorem ut libero malesuada feugiat. Sed porttitor lectus nibh. Cras ultricies ligula sed magna dictum porta. Curabitur aliquet quam id dui posuere blandit. Donec sollicitudin molestie malesuada. Pellentesque in ipsum id orci porta dapibus.
50k+ Downloads • 2k+ Reviews
"Sed porttitor lectus nibh. Vivamus suscipit tortor eget felis porttitor volutpat. Curabitur non nulla sit amet nisl tempus convallis quis ac lectus. Nulla quis lorem ut libero malesuada feugiat. Cras ultricies ligula sed magna dictum porta. Sed porttitor lectus nibh. Donec sollicitudin molestie malesuada. Nulla porttitor accumsan tincidunt. Proin eget tortor risus"
John Doe, Company
"Nulla quis lorem ut libero malesuada feugiat. Nulla quis lorem ut libero malesuada feugiat. Pellentesque in ipsum id orci porta dapibus. Nulla quis lorem ut libero malesuada feugiat. Vestibulum ante ipsum primis in faucibus orci luctus et ultrices posuere cubilia Curae; Donec velit neque, auctor sit amet aliquam vel, ullamcorper sit amet ligula. Nulla quis lorem ut libero"
John Doe, Company
"Sed porttitor lectus nibh. Nulla quis lorem ut libero malesuada feugiat. Pellentesque in ipsum id orci porta dapibus. Nulla porttitor accumsan tincidunt. Quisque velit nisi, pretium ut lacinia in, elementum id enim. Donec rutrum congue leo"
John Doe, Company